February 2, 2023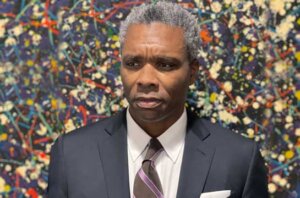 Kobie Flowers, partner at Brown, Goldstein & Levy, was local counsel for the National Association of Criminal Defense Lawyers (NACDL) in an amicus brief filed in support of Adnan Syed. The case is Young Lee, as Victim's Representative v. State of Maryland. Mr. Syed, who was accused of the 1999 murder of classmate Hae Min Lee, was released from prison in late 2022. The Baltimore prosecutors exonerated Mr. Syed by vacating his unconstitutional conviction for the murder of Ms. Lee. For that murder, a court sentenced a teenaged Mr. Syed to life in prison plus 30 years.
The amicus brief, follows an appeal by the victim's brother (Young Lee) to reinstate Mr. Syed's wrongful murder conviction. Mr. Lee argues that he had neither adequate notice of the hearing nor a meaningful opportunity to participate in the hearing, which nullified the illegal conviction.
Mr. Lee is wrong. The amicus brief explains that while Maryland law grants a victim (or her representative) the right to receive notice of and attend a hearing to nullify an unconstitutional conviction, it does not provide a victim with the right to become a second prosecutor and challenge the evidence exonerating the wrongfully convicted. As the brief states, such a result would "effectively allow [a victim] to usurp the role of prosecutor[s] and violate due process."
Mr. Syed's case gained national attention after the Serial podcast. HBO created a docu-series on his case called The Case Against Adnan Syed. Mr. Syed was once represented by C. Justin Brown, the son of the late Chris Brown, a founding partner of BGL. Today, Mr. Syed teaches at Georgetown University's Prison and Justice Initiative. He is one of the 3,373 people wrongly convicted since 1989.
MORE ABOUT KOBIE FLOWERS
Kobie is recognized nationwide for his trial acumen and firsthand courtroom experience. With over 20 years of experience as a trial lawyer, he has litigated cases at both federal and state levels throughout the United States and internationally in the military commissions in Guantanamo Bay. Kobie's unique insight into trial practice comes from a career spent building cases for the government as a federal civil rights prosecutor and in fighting the government's efforts as an assistant federal public defender. Kobie represents the wrongly accused and the wrongly convicted as he works to end 50 years of mass incarceration and over 150 years of police brutality.