September 15, 2021
The Ninth Circuit Court of Appeals has ruled that individuals with disabilities have the right to sue schools and colleges over policies and practices that have a discriminatory effect, regardless of whether discrimination was intended. Brown, Goldstein & Levy partners Joseph Espo and Jean Zachariasiewicz represented plaintiffs Roy Payan, Portia Mason, the National Federation of the Blind, and the National Federation of the Blind of California in this case.
The panel was split 2-1. At its conclusion, the panel ultimately rejected an argument made by defendant Los Angeles Community College District that Section 504 of the Rehabilitation Act and Title II of the Americans with Disabilities Act did not authorize private lawsuits for these kinds of claims (known as disparate impact claims).
Both Joe and Jean were mentioned in an article published by Reuters on August 24, 2021, along with their co-counsel Patricia Barbosa. In the article, Joe described this case as a "win, for all people with disabilities." He said, "The court clearly ruled that there is a private right of action for disparate-impact claims under Title II (of the ADA) and Section 504."
Read the full Reuter's article here.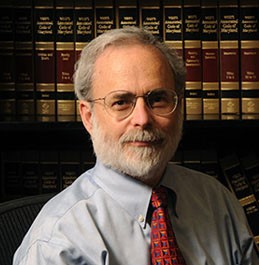 Joe Espo has devoted most of his career to representing individuals with disabilities in asserting their rights regarding housing, employment, and access to public accommodation and to representing individuals who have suffered serious personal injuries.
Jean Zachariasiewicz is a litigator who focuses her practice on civil rights law, including fair housing, disability rights, wrongful convictions, police misconduct, and prisoner rights. She also has experience in constitutional litigation, class actions, and employment matters, including labor relations.