November 14, 2022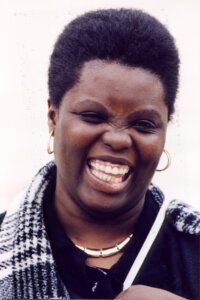 BGL mourns the passing of Lois Curtis, a renowned disability rights activist, artist, and friend of many, who sadly died on November 3, 2022. Lois, who was known as the "godmother of the disability rights movement in Georgia," was the leading plaintiff in a landmark civil rights Supreme Court case, Olmstead vs. L.C., wherein the Court found segregation of individuals with disabilities constitutes discrimination in violation of the Americans with Disabilities Act.
The case gave disabled and elderly people a right to seek long-term care services in their own homes, instead of in institutions like nursing homes or psychiatric hospitals. Lois, who was diagnosed with cognitive disabilities and schizophrenia, spent her adolescence in and out of the hospital before being institutionalized through most of her early adulthood. She sought help from Atlanta Legal Aid, resulting in the historic Supreme Court case. The historic victory not only won Curtis her freedom and the independence to live on her own but sparked a passion for a career in activism.
Lois later became an artist, songwriter, and singer, where she continued to fight for equality and disability justice. She was a force of nature who used the mistreatment and disparities she overcame to empower others with disabilities to lead an independent life and advocate for community resources and support.
All of us at Brown, Goldstein & Levy join countless others in paying tribute to Lois Curtis' incredible life and legacy. Although she is no longer with us, the immeasurable impact of Lois' advocacy and resilience – which paved the way for disability justice – will continue to benefit individuals with disabilities for generations to come.