November 2, 2023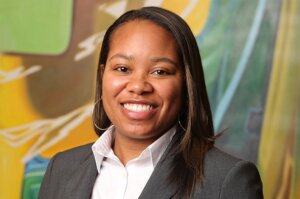 Anisha Queen, partner at Brown, Goldstein & Levy, attended a three-day Equal Employment Opportunity Commission (EEOC) Hearing Boot Camp training from September 12 to 14. The training, sponsored by Gilbert Training Group in Silver Spring, Maryland, was centered on federal practice before the EEOC and provided essential tools and strategies. All instructors were practicing attorneys and former judges with knowledge in the latest case law and the climates of the EEOC, MSPB, FLRA, and other federal agencies.
Throughout the three-day event, attendees heard an overview of the legal framework of the types of cases within the EEOC's jurisdiction, developed practical skills through interactive demonstrations and had the chance to participate in mock depositions and hearings. The program complemented Anisha's diverse employment law practice. During the event, Anisha heard firsthand the latest developments in EEOC case law through discussions of hypotheticals based on real cases, allowing her to bring the most up to date EEOC information back to her practice.
Anisha is a skilled litigator who has played an integral role on the BGL legal teams of several high-impact employment law cases since joining the firm as an associate in 2019. Recently, Anisha won a settlement for a former Sprint store employee who was fired after taking Family and Medical Leave Act leave. The case sat at the intersection of disability law and employment law, proving Anisha's expertise in both practice areas and dedication to advocating for justice. Anisha is also a skilled civil and criminal lawyer in other practice areas, including civil rights, housing discrimination, employment law, wrongful convictions, Title IX, contract disputes, second-degree assault, weapons possession, and wire fraud.
Founded in 1982, Brown, Goldstein & Levy is a law firm based in Baltimore, Maryland, with an office in Washington, DC. The firm is nationally recognized in a wide variety of practice areas, including complex civil and commercial litigation, civil rights, health care, family law, and criminal defense. Above all else, Brown, Goldstein & Levy is a client-centered law firm that brings decades of experience and passionate, effective advocacy to your fight for justice.