May 17, 2023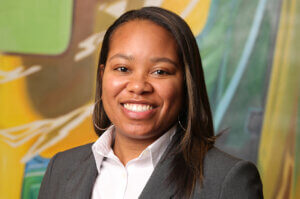 Anisha Queen, partner at Brown, Goldstein & Levy, recently attended a webinar focused on the recent, significant decisions issued by the U.S. Equal Employment Opportunity Commission's (EEOC) Office of Federal Operations. The session took place on May 8, 2023, and was facilitated by leading employment law attorneys.
This seminar covered the most important decisions employment lawyers need to know to engage effectively in written and oral advocacy before the EEOC. Throughout the webinar, Anisha and other top lawyers reviewed key decisions and takeaways that they can incorporate into their own advocacy for their clients in cases covering disability and reasonable accommodations, harassment, sanctions, other findings of discrimination, and remedies, including back pay and compensatory damages. The information Anisha gained during this webinar will be invaluable as she represents individuals who have faced hardships at the hands of their employers.
Anisha Queen represents clients in a diverse array of civil matters, including employment law, housing discrimination, disability rights, civil rights, wrongful convictions, Title IX, and contract disputes. In all cases, Anisha tirelessly pursues justice for her clients. Learn more about Anisha's practice here.
Founded in 1982, Brown, Goldstein & Levy is a law firm based in Baltimore, Maryland, with an office in Washington, DC. The firm is nationally recognized in a wide variety of practice areas, including complex civil and commercial litigation, civil rights, health care, family law, and criminal defense. Above all else, Brown, Goldstein & Levy is a client-centered law firm and has decades of experience bringing passionate, effective advocacy to your fight for justice.