June 28, 2021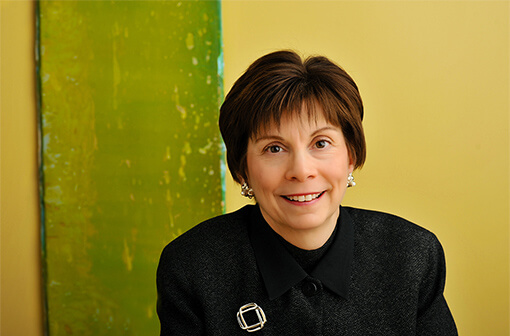 By Dana McKee
In the United States, approximately 40 to 50% of all marriages will end in divorce or separation.
The challenges that come along with a divorce – whether financial or emotional – are difficult at any life stage. But this year, divorce rates have exploded for one particular demographic: couples aged 50 and older.
Within the last couple of years, these "gray divorces" have landed in the spotlight following the high-profile separations of couples like Bill and Melinda Gates and Jeff Bezos and MacKenzie Scott. But gray divorce is much more common than the media makes it out to be. In fact, one quarter of all divorces are couples over the age of 50, and one in 10 divorces are those aged 65 and older.
Gray divorces bring with them a unique set of challenges and considerations that couples must consider as their separation proceeds. It's not a "new" marriage that's splitting up. In this case, it's likely that a divorcing couple has spent many years saving a sizeable nest egg, raising a family, and building a life together.
And with a gray divorce comes the realization for older adults that they have fewer years remaining to account for any financial losses incurred during divorce proceedings. Not to mention, life after a divorce can be unnerving for many older adults. Picking up the pieces and moving on is a difficult task.
With so many complicated considerations, it can be difficult to know where to start. While this list is by no means exhaustive, here are three considerations to make first:
1. Saving for retirement
At the time older couples decide to end their marriage, it's likely that one or both spouses have saved a considerable amount of money for retirement. Spouses could incur extra penalties and charges for dipping into these savings too early. It's important to consider that either or both spouses may have to continue working extra years to make up for the loss of income – and loss of contribution – to their retirement fund.
2. Estate planning
It's also likely that both spouses have drafted a will, signed insurance policies, or named one another as an executor during the marriage. It's important to seek legal counsel and discuss these issues sooner rather than later. That way, changes can be made to these documents quickly, and neither spouse will have any kind of health care directive power or general power of attorney.
3. Alimony and spousal support
While spousal support is not a guaranteed part of a divorce, it could be worth considering. Alimony depends on where you live, and it's not an automatically granted part of a divorce. In some states, granting alimony depends on a series of statutory factors, like age, health, marriage length, and more. If a spouse has access to alimony, however, it will provide payments that continue once the divorce proceedings conclude.
All in all, gray divorces can present complicated new challenges. But with the right legal counsel, it can be easier for older adults to assess their current and future needs, plan for any potential financial hardships, and ultimately start over once the divorce proceedings conclude.
Are you or someone you know seeking legal advice for an upcoming gray divorce or separation? Dana McKee has the expertise you need. She is dedicated to bringing the highest-quality legal services available to each and every one of her cases.
Dana is an award-winning attorney who began her career in complex commercial law. Now, she chairs the family law practice at Brown Goldstein & Levy, a nationally-recognized firm bringing decades of passionate advocacy to the fight for justice.
Dana is trained in Collaborative Law, a practice which recognizes that a courtroom may not be the best place to solve painful and complex family law cases. Instead of going to court, Collaborative Law participants problem solve to determine the best course of action without the need for emotionally-charged complex disputes.
If you have a gray divorce case that needs a family law attorney experienced in difficult and complex cases, call Dana McKee at (410) 962-1030 for a consultation today.